Good hiking equipment is the foundation for every hiking tour in the mountains. In this article, we want to share what good hiking gear should include, so that your next tour won't fail because of the wrong equipment.
Breathable hiking clothing
If your tour is only a half-day stroll to the next hut with a nice restaurant, zip-off hiking pants are probably not necessary – but still very comfortable to wear. If you plan to climb a peak or if you must plan for changing weather conditions, breathable, light functional garments will be a great asset for your hiking gear.
The materials of hiking pants protect you from the elements. With a functional shirt, your body stays warm even when sweating. You should also carry a soft-shell jacket as well as a light, space-saving rain jacket for uncertain weather conditions.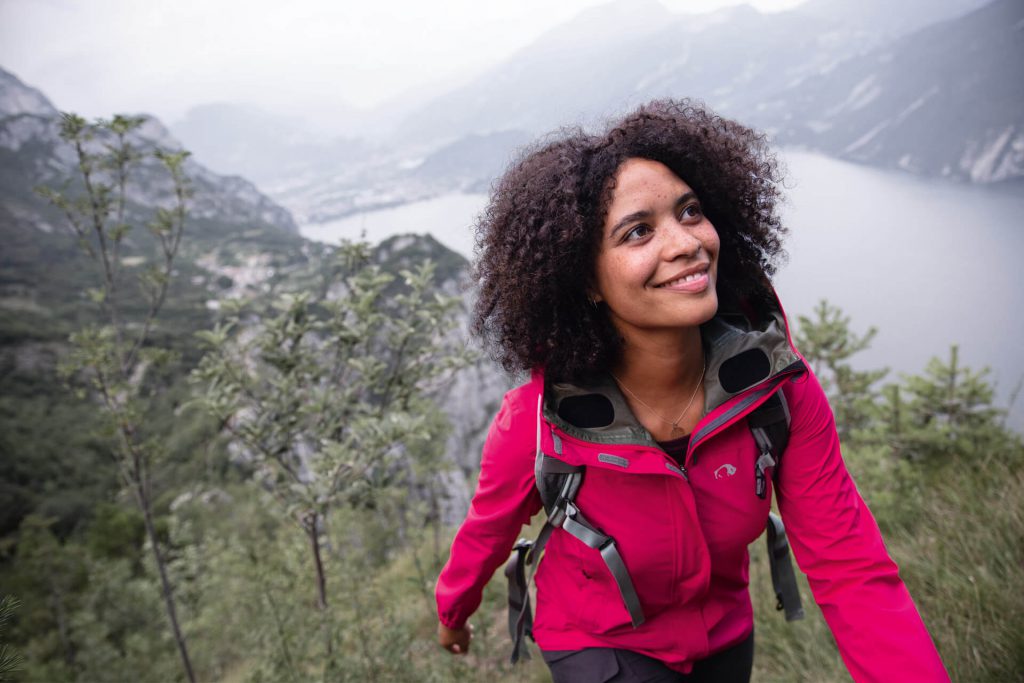 Comfortable hiking backpack
When hiking, one rule is adamant: The less you have to carry, the better. However, most tours more challenging than a simple stroll will require you to carry a hiking backpack that can transport enough fluid (about three litres of water per person and day), a first-aid kit and other items of your hiking gear.
For a day tour, backpacks with volumes between 20 and 30 litres are enough and shouldn't be filled with more than seven kilos. Sometimes, even smaller models are sufficient, like our hiking packs with 14 (or 18) litres. Ideally, your hiking backpack comes with an integrated rain cover and several compartments.
If you're out and about for several days, we recommend a maximum weight of 15 kilos including your equipment for staying overnight. The key to efficient packing for hiking tours is saving weight: When you have felt the difference between a 15 and a 20-kilo backpack on your back, you will spend more money for lightweight equipment gladly.
For multi-day tours, the Tatonka Pyrox offers more space for your gear.
Hiking boots – easily the most important item of your hiking equipment
If you plan to spend the entire day on your feet, a good pair of hiking boots is the most important thing of your entire hiking gear. You have two options: light trekking shoes and solid hiking boots.
Trekking shoes are true allrounders that don't go over your ankles and have a treaded sole. They are suitable for forest roads, easy terrain and shorter tours. Hiking boots enclose the entire foot including the ankle. Because of their robust sole with deep treading they offer more steadiness and protect the foot from sharp rocks. They are already worth their money when walking on gravel roads.
It's important to try on your hiking boots in a shop and walk around in them for a while before you decide. Blisters on a hiking tour are a very unpleasant experience, but easy to avoid. If you're not sure after ten minutes whether the seam you're already feeling will be rubbing against your foot in 20, choose a different model.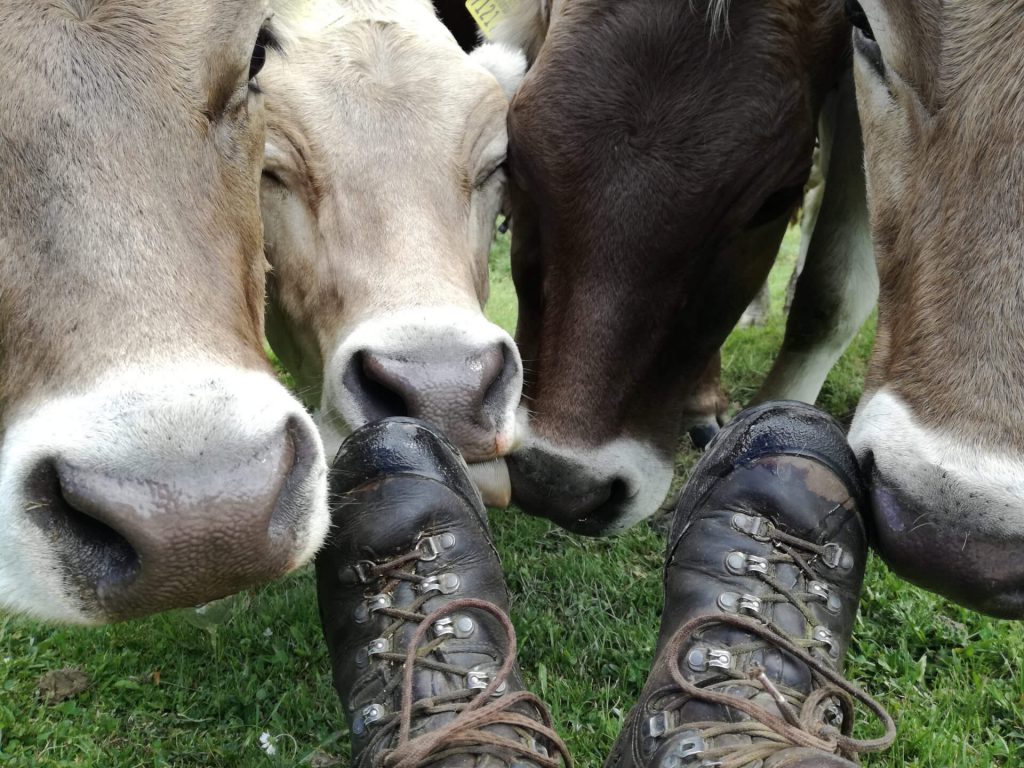 The hiking gear checklist
Apart from clothing, a hiking backpack and shoes, there are a few more items that will improve your hiking experience. We compiled a little checklist, so you won't forget anything important at home.
Clothing
Breathable hiking pants (Zip-off)
Trekking shirt made of merino wool and functional materials
Spare shirt
Broken-in hiking boots
Spare socks
Windproof soft-shell jacket
Rain jacket
Gloves depending on weather
Hat/headband depending on weather
Scarf/kerchief depending on weather
For ultra-light and safe hiking tours
The Tatonka Skill 30 RECCO with integrated rescue reflector.
Equipment
Comfortable hiking backpack
Sunscreen
Sunglasses
Small knife
Hiking maps/GPS
Compass
Snacks
Enough water
Emergency phone
First-aid kit
When staying overnight: Sleeping bag, headlamp, wash paste, hut shoes, spare underwear.
Also interesting: Hiking backpack or trekking backpack – Which backpack is right for me?