Off you go with a good conscience, you deserve to take it easy, taking time out to enjoy nature: With a little attention and a few things to see to in advance, your holiday will be a super relaxing holiday. Here we give you some tips and tricks for the safety of your baggage and valuables. Tatonka provides support with intelligent travel bags with a few surprises.
1) Make copies of your documents
Before starting your journey you should make a copy of vehicle documents and ID cards. Should the originals be lost then the copies can help you to get replacement documents. The most important documents should always be carried on your person in order to be able to identify yourself. In hot climates it is a good idea to protect your papers from perspiration by wrapping them in plastic foil.
2) Make copies of important telephone numbers
A list of all important telephone numbers should also be close at hand in case your mobile or Smartphone is stolen: Police and ambulance should also be noted, as also the telephone numbers to block the use of credit cards.
3) Attach an address label to your baggage
A label with the name and address of the owner should be attached to baggage, particular to suitcases. However, you should make sure that the name tag is not openly on view for everyone to read but is for example concealed in an etui.
4) Use special pouches for money and documents
Cash, checks and identification documents should not be kept in a shoulder back or rucksack, but in a chest pouch, money belt or in an inside jacket or shirt pocket that is not easily accessible. In crowds, bags should be held close to the body and if possible best clutched under your arm.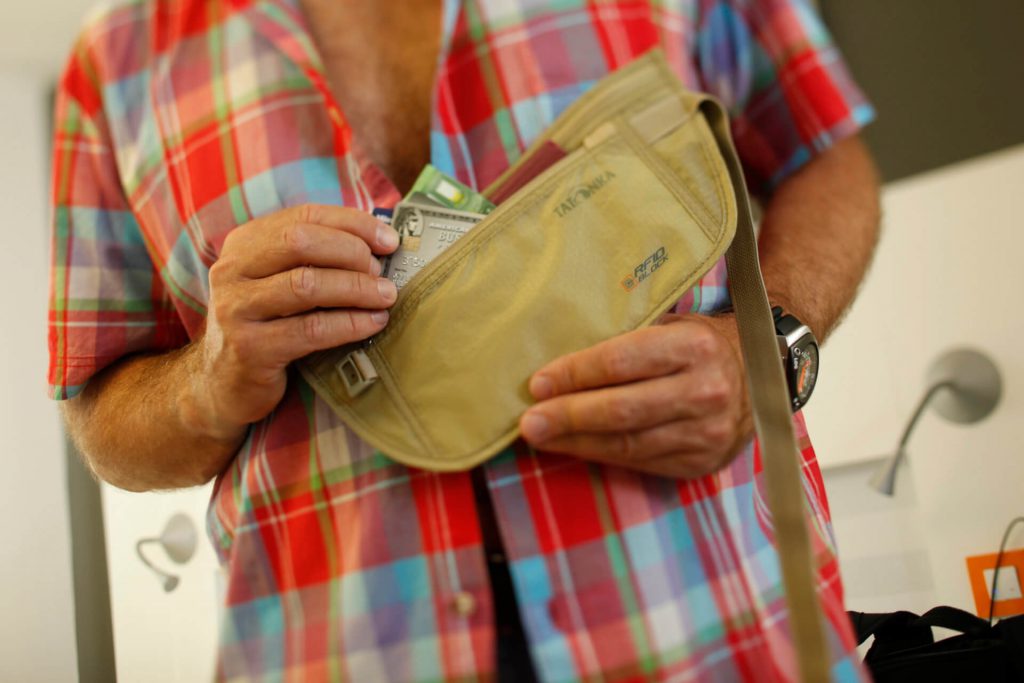 5) Don't leave your valuables unattended
Bags and rucksacks should not be simply left on a chair or on the floor. For safety purposes you can put your foot on the shoulder strap or hold it close to you. Wallets and credit cards should also be put away immediately after use
6) Distribute your cash to different places
Any cash that you are carrying should be distributed to different places: For example in a chest pouch or in a concealed compartment in your rucksack, in the hotel safe etc. In addition, as well as cash you should also carry an EC-card or credit card and traveler checks to help you in emergency situations.
7) Secure your baggage with locking systems
For rucksacks there are also smaller locking systems whereby zip fasteners can be coupled together and secured. It is always recommended that you take a locking device with you.
8) Secure your cycle bags with locks, belts and gear cables
When you are en route by bicycle, you of course also need to take a stable lock with you. Cycle bags and other equipment can also be secured by means of belts or gear cables. Take with you all small objects which can be detached, for example the tachometer or handlebar bag, when you leave your cycle.
9) Transport your baggage in the car boot
When traveling by car your baggage should as far as possible be transported only in the car boot. Objects left on the passenger seat or in view can be very tempting to thieves. The vehicle itself should never be left unattended.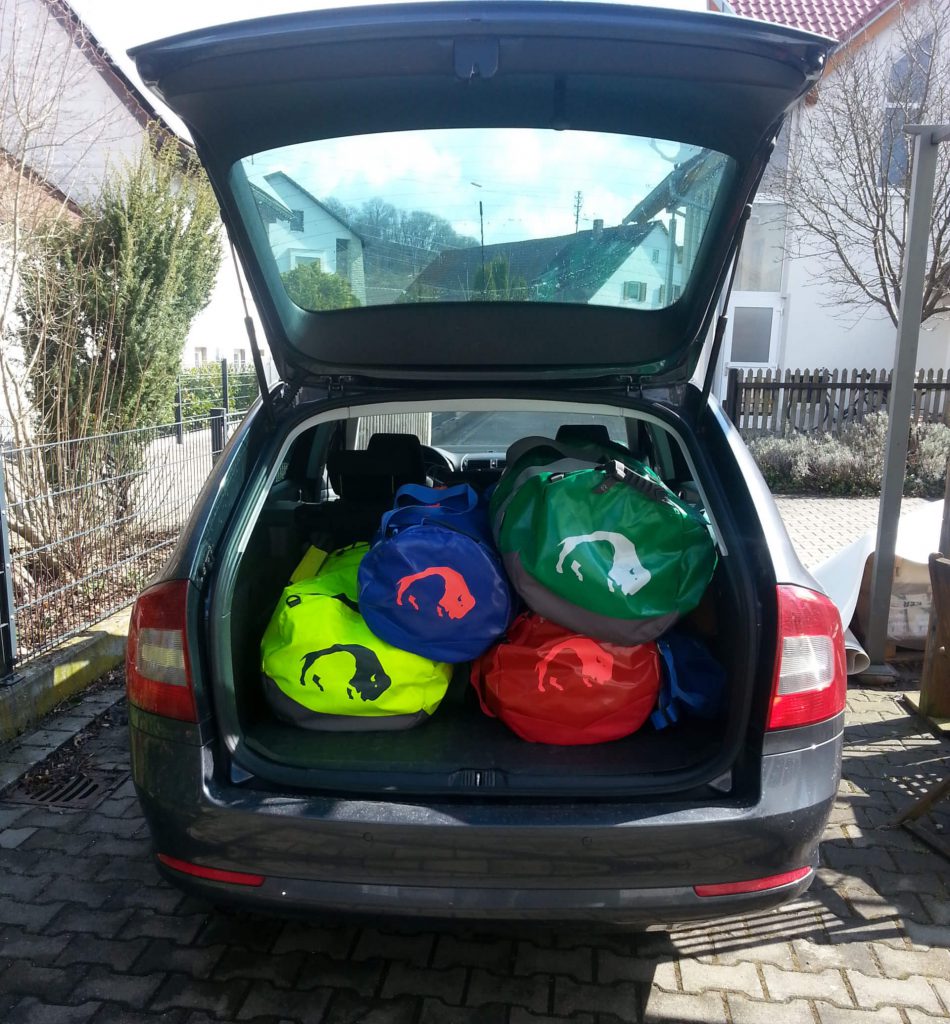 10) Be watchful in conversations
Be careful too, if strangers try to draw you into a conversation – especially on parking lots, at service stations or near cash machines as this is a favorite trick to divert the attention of a potential victim of theft, whilst an accomplice steals from your baggage. Having taken money out, you should put this away as inconspicuously as possible.
Travel rucksacks from Tatonka are valuable and practical for your holidays
A large, cumbersome rucksack can be a burden on a city trip. It really makes sense to deposit your large baggage at the hotel, airport or rail station and then go off on your discovery tour with only hand baggage.
One way to avoid taking additional baggage with you on your trip are for example Tatonka practical travel rucksacks Great Escape (available in three sizes): A detachable daypack is attached to the comfortable backpack case.
And if you want more comfort, then try our Barrel Roller M, a smart travel trolley with robust wheel design and telescopic grip – just roll it to the plane or to your hotel.