The high-quality Tatonka tents can cope with a lot. But still, it can always happen that something breaks. In the following article, we will tell you what challenges you might encounter, how you can prepare yourself for these before going on tour and what to do in an emergency. It is also important to know what you can do yourself and when it's best to contact your specialist dealer.
Even though your Tatonka tent withstands many kinds of strain, defects can always happen. To take precautions for an emergency, you best put together a little repair kit. In case of leaking seams, it is advisable to repair the leaking spot immediately. This way, you won't have to trouble yourself finding the concerning spot when you're back home. You should pack the following in your repair kit: a seam sealer together with repair sleeves, tape, additional tent pegs and guy ropes.
There are three cases in which you'll have to repair the tent:
1) The tent leaks
Before using the seam sealer, check whether the dampness in the tent isn't actually just condensed water. Air your tent by opening the second entrance, remove the air vents and put it up in the wind. If there are leaks in the seams, you will find they are usually rather small. You can seal them with a seam sealer from outside. If this doesn't work and your tent still leaks, please see your specialist dealer once you return from your tour.
2) Tears
In case of an emergency, you can stitch a tear with tape or plasters. But you should bring your tent to your specialist dealer after your tour for them to send it in. It will then be repaired by our experts at Tatonka. Please don't try stitching a tear yourself – you might damage the material. A tear always is a case for the dealer and Tatonka.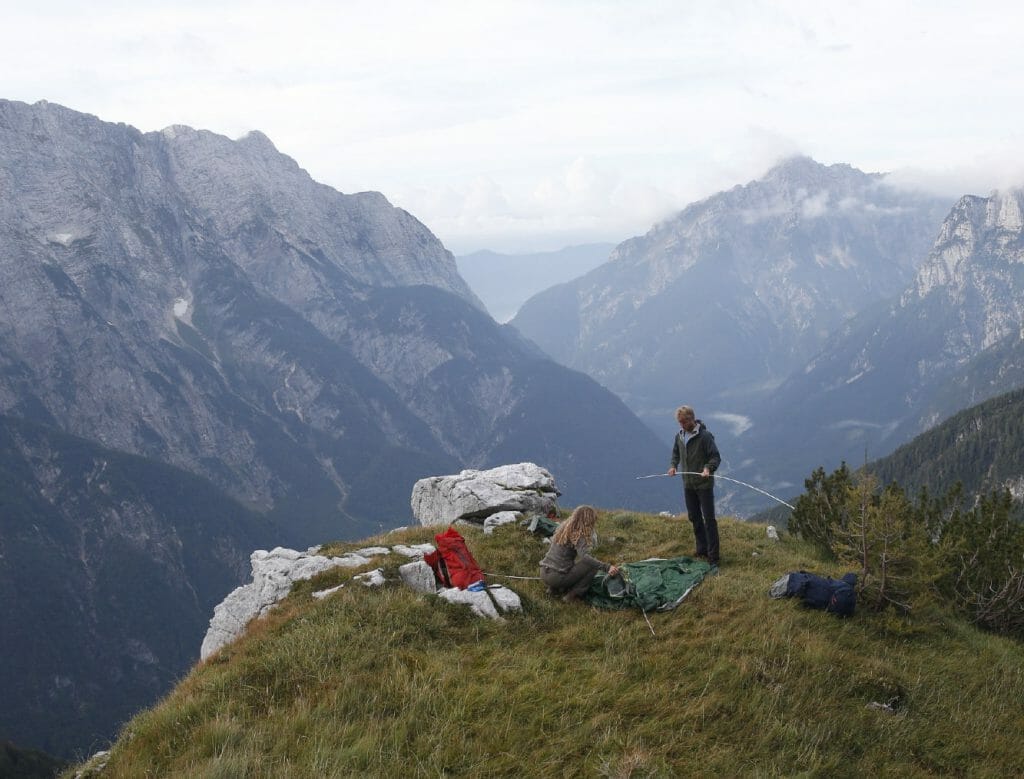 3) Broken Frame Poles
Often, it is only one single segment of the whole frame that breaks. On tour, you can repair it using repair sleeves, which you simply pull over the broken part. But again, make sure to get experts do the repair after your tour. Please get in touch with your specialist dealer because they will either be able to repair the broken frame themselves or they will send it to us.
Tent repair sleeves by Tatonka
Repair sleeves for broken tents in different sizes
8,9 / 9,5 x 130 mm
11 x 130 mm
<13 x 130 mm/li>
There are two possible repair modes: The broken part of the frame will either be replaced by a standard segment or the whole frame will be replaced. With the first option, it might well be the case that the replacing segment will have to be shortened individually because, according to the type of tent and frame, different bend curves exist for the individual segments. This, however, has no effect on the functionality of your tent. If the specialist dealer can't do the repair themselves, they should send the frame together with the details of the tent type to Tatonka.
The second option of replacing the whole frame is more expensive but you will receive a perfectly adjusted frame with a corresponding pre-bending curve. Your specialist dealer will take care of the ordering process.
This article was published in April 2014 and revised in July 2018.