There are only few cities on this planet that are tailormade for travellers with a constant hiking itch. Lisbon is one of them. The Portuguese capital was erected on seven hills, a fact you won't only see, but also feel. Sightseeing on foot in Lisbon with its constant ups and downs is a challenging endeavour. More than in any other city, we recommend bringing comfortable and robust footwear and a daypack for water and snacks.
In combination with the obvious sights, there are a lot of hidden gems to be discovered in Lisbon. The stellar Portuguese cuisine will reimburse you royally at the end of a long day of exploring.
Quarters to instantly fall in love with: Alfama, Castelo and Mouraria
For us, exploring on foot is an important part of every city trip. It's very convenient that Lisbon has not only one but three excellent quarters to do exactly that.
Mouraria is an old Moorish neighbourhood that is currently subject to a new upswing. It's one of the few quarters of Lisbon that wasn't destroyed in the devastating earthquake of 1755 and therefore boasts ancient buildings, narrow alleys and a very unique appeal. On top of that, Mouraria is said to be the birthplace of the Fado, the wistful yet lovely Portuguese folk music.
Castelo and Alfama are equally enchanting as Mouraria but present themselves a bit more orderly and stuffed with sights. It's no wonder that especially Alfama is achieving world fame recently: Exhausting, sweaty ascends through contorted, mystical alleyways happily mix with cute little cafés, second hand boutiques and tons of street art.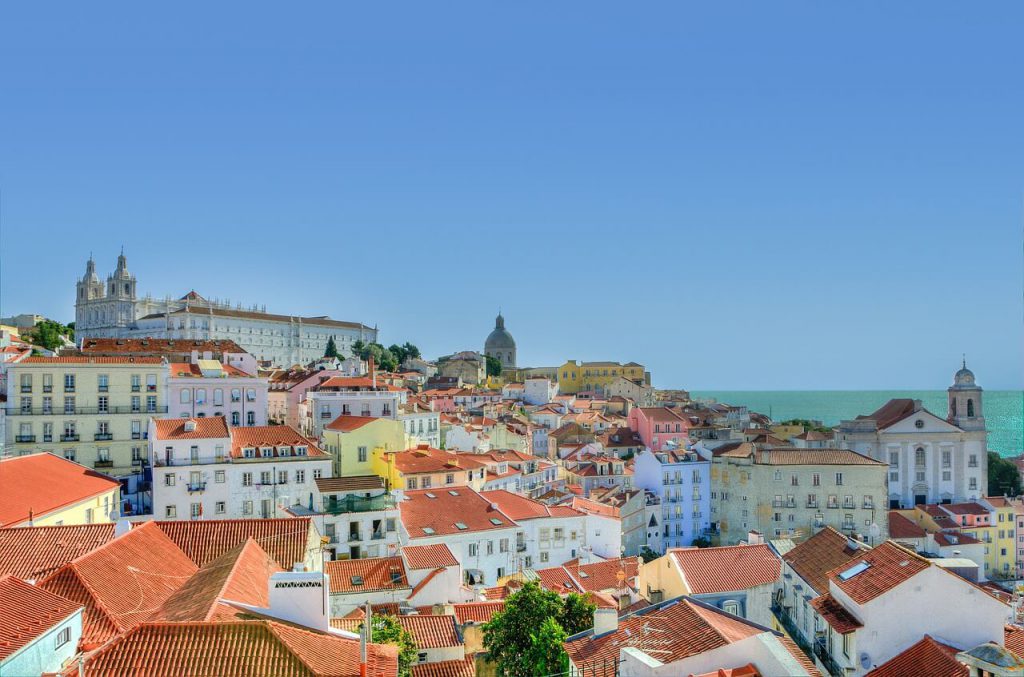 Rewarding sights
In Alfama, you can also find the Lisbon Cathedral with its charming architecture and soothing coolness. The world-famous tram line 28E also runs through Alfama and transports you up, down and across the quarter when your legs need a break.
Castelo got its name from the impressive fortress Castelo de Sao Jorge. The view from the forecourt is stunning and the fortress itself well worth an extended expedition. If you like flea markets and happen to be in Castelo on a Tuesday or Saturday, don't miss out on the Feira de Ladra flea market. Located on a big square between the Sao Vicente de Fora church and the Santa Engrácia Pantheon, you will find everything of which you didn't even know it existed. This is the perfect spot for some alternative souvenir shopping.
Your trendy companion on city trips
Our courier backpack Grip Rolltop Pack with roll top, 15″ laptop compartment and 10 year extended All Day Tough product warranty.
Art and street art around every corner
Art lovers get their money's worth in Lisbon: The entire city is covered in amazing street art – so much in fact, that Lisbon is regarded as one of the Street Art Capitals on the planet.
But there's also a lot to discover on the inside: The Museu Nacional do Azulejo in Alfama focuses on the old tradition of tile painting. We know, sounds awfully boring. But it really isn't: The museum is located inside an old monastery so beautiful that the building alone is already worth the visit. Inside, a very interesting exhibition about the history of tile painting as well as exhibits in antique and modern designs awaits you. After visiting, you will suddenly realize how many house entrances are framed with colourful, gorgeous tiles.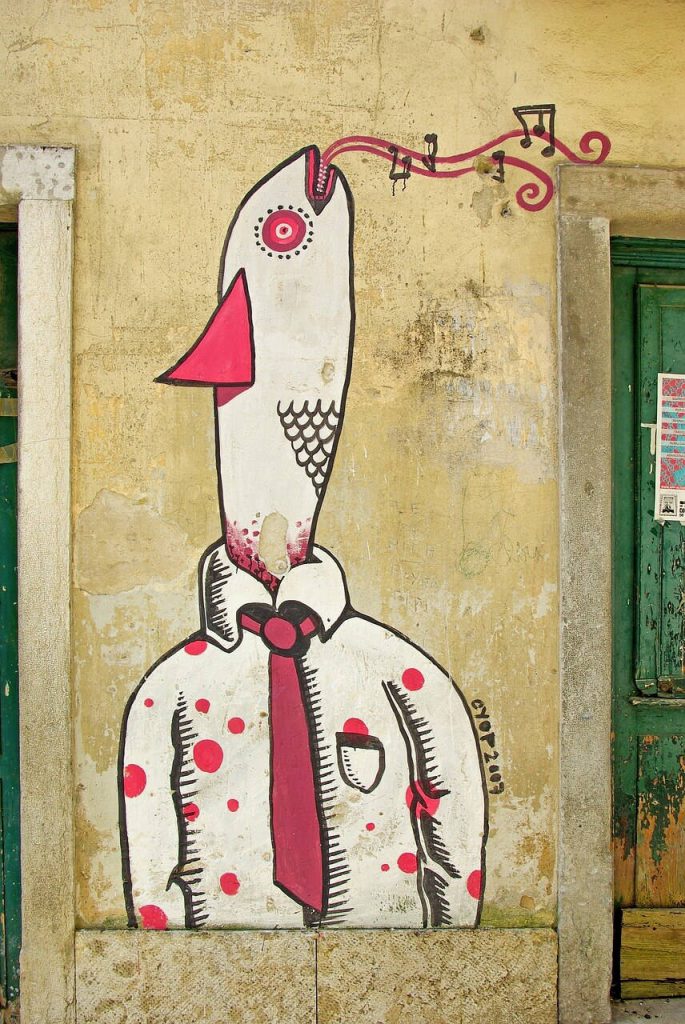 There's even more to discover in Lisbon – we haven't even mentioned the main tourist attractions such as the Elevador de Santa Justa or Jeronimos monastery. If you're inclined, you can easily spend two weeks or more in Lisbon and add the worthwhile daytrips to Sintra, Belém or to the coast to your itinerary.
Lisbon is also perfect for a short trip over the weekend, though. The ideal time for visiting is in spring or late summer when the high temperatures and hordes of tourists are not there yet or gone again. Flights and hotels are cheaper around this time, too.
Have you booked already? Great, then read on right here: What is allowed as flight baggage?