Along the river Sieg there is the hiking path Natursteig Sieg winding its way through the area. Hiking fans, trekking fans and active families – all will enjoy their time on the nearly 200 kilometer long trail. A variety of recreation offers, natural untouched paths and a great infrastructure guarantee hiking fun for everyone.
The Sieg is a tributary river of the Rhine and runs through North Rhine-Westphalia and Rhineland-Palatinate. It is rising in Siegerland in the Rothaar mountains and enters into the Rhine north of Bonn. The Sieg valley is characterized by secluded natural landscapes, an ever changing course of the river Sieg and breathtaking views.
The Natursteig Sieg lies off the highly frequented tourist trails. Its nativeness is what makes it special. Only few paths along the river Sieg are tarred – most of them are untouched and historically coined. As the paths lead through different kinds of landscape, you will not find many going straight. Some parts of a trail lead along the river and then alternate with steeper parts that lead you to a fantastic view over the Sieg valley.
Perfect hiking companion for leisurely day trips
Our Storm 20 hiking backpack is a joy to use on day trips.
Equipped with a ventilated carrying system, padded hip wings, a hiking pole holder, side mesh pockets and rain cover.
Because there are only few tarred sections it is best to not bring a pram. Families should therefore only hike the Natursteig with children from 6 years of age.
Right now there are fourteen stages and in 2020 three more are planned to be added. Each stage is unique. Different natural highlights and cultural features characterize each stage just as much as the different difficulty levels. The stages are between 11 and 20 kilometres long and can either be completed one after another or as a day trip per stage. Starting and end points of each stage are well-connected with the public transport.
Also interesting: Long-distance hiking trails Germany – Hiking pleasure in Germany: the most beautiful routes
The Natursteig Sieg has been awarded the "Qualitätsweg Wanderbares Deutschland" title. For a hiking path being awarded a quality seal it has to comply with the German-wide standards and pass a complex evaluation. It is checked on 9 core criteria and 23 optional criteria. These criteria define standards regarding path format, hiking guidance system, nature and landscape, culture and civilisation. This means that e.g. 35% of the whole trail has to be natural paths or a certain potential for adventure has to be given.
The stages of the Natursteig Sieg are marked as "easy", "medium" and "difficult". Tatonka wants to introduce to you one stage per category as a tip for a tour.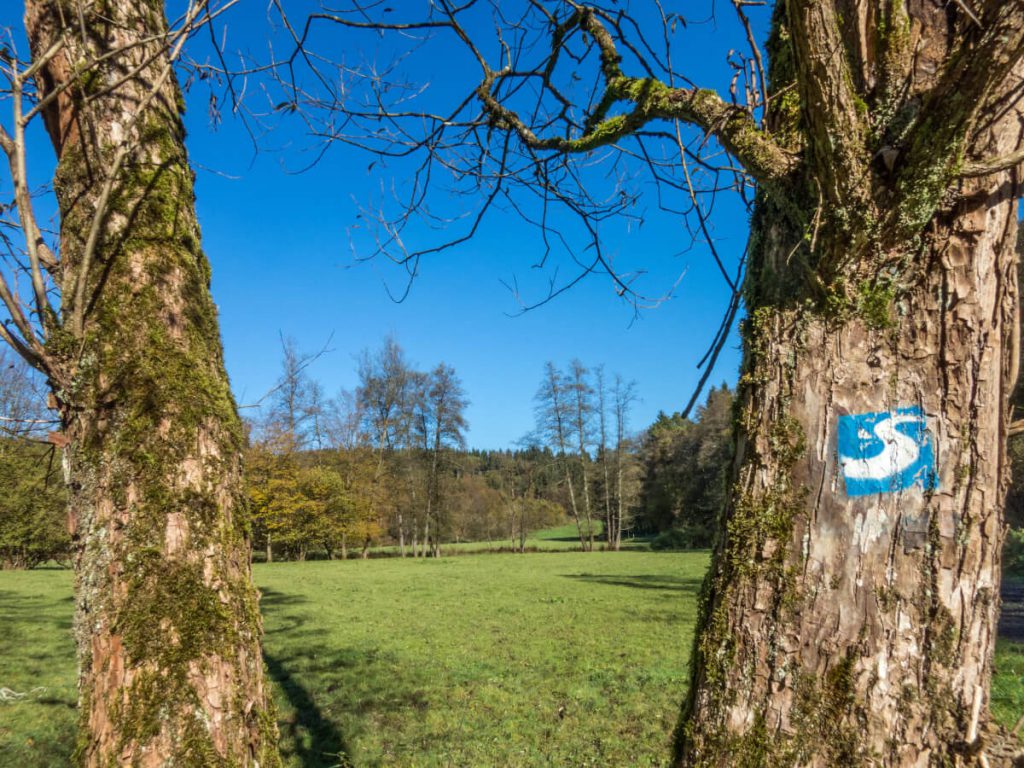 Easy: Stage 1 – From Siegburg to Hennef: "Woods, water, pilgrimages"
You can hike in the footsteps of the first settlers in the Sieg valley through wooded parts, past water streams and old places of pilgrimage. The stage is 14.4 km long and you should calculate approx. 4.5 hours for the tour. It connects Siegburg with Honnef, the two biggest towns on the Sieg. Many paths lead through the forest or close to the river. In between, you will have to cross open field in some stages. We can only recommend a stop at the Michaelsberg and at the Wahnbachtalsperre. Altogether, you master an altitude of 290 meters.
Medium: Stage 3 – From Blankenberg Station to Merten Station: "Spectacular castle, wild and romantic river valleys"
This varied stage is perfect for a family trip. There is so much to marvel at on your way, but as the trail is characterized by landscape there are not many restaurants to be found. Therefore make sure to have your lunch box packed. This stage is like a time travel experience back into the Middle Ages. The Blankenberg castle ruins and the medieval town present families with an exciting atmosphere of past times. Along the way you will come across beautiful clearings where you can rest, colorful orchard meadows and the Krabach creek complete the multicoloured panorama. The third stage of the Natursteig Sieg is 12.9 km long, takes 4 hours and bridges an altitude of 390 metres.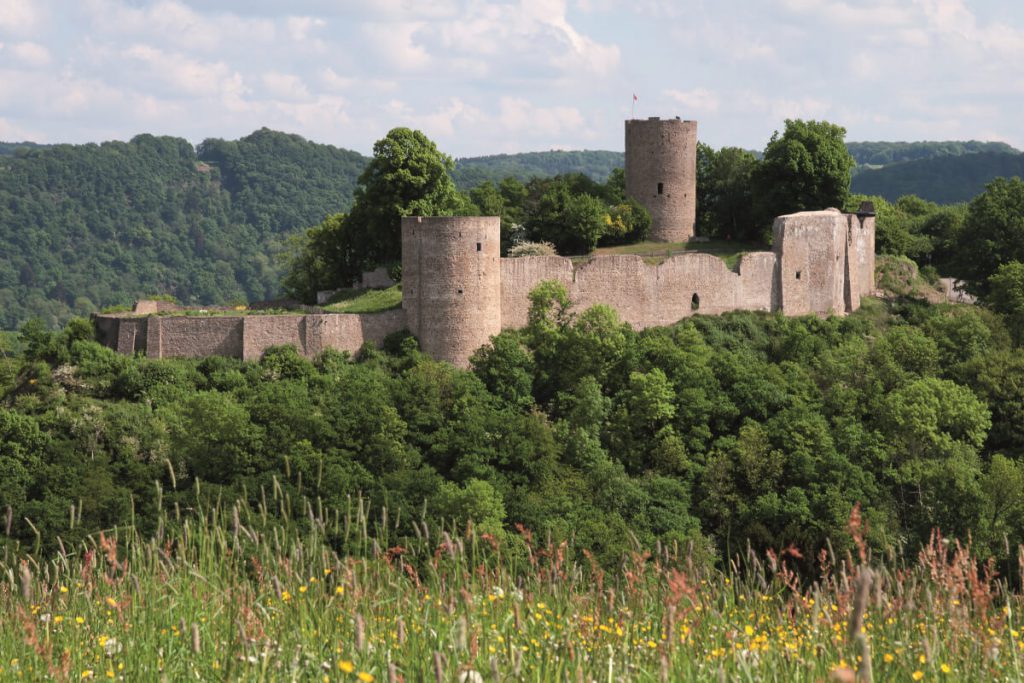 Difficult: Stage 5 – From Eitorf to Herchen Station: "Enjoying constant change calmly"
Now, this stage is really only for well-trained hikers. Over 700 metres in altitude, stage 5 leads through woods, river valley and open plateaus. It is 21.5 km long and you should at least plan with seven hours. The landscape keeps changing here back and forth between woods, fields, rocks, mountain and valley. Therefore you can expect a gentle up and down along the whole stage. But it is all worth it once you get to enjoy the fantastic view from Hensberg and Neuendorf over the Windecker region.
For further information on the Natursteig Sieg, sightseeing and accommodation, please click here.
More impressions of the Natursteig Sieg: