When the cold season starts, a lot people are bitten by the travel bug. If you are planning to go on an overseas travel, you should be well prepared, in order to relax and enjoy your trip without any worries. Tatonka provides helpful tips and tricks for your holiday preparations.
Depending on your travel destination you should schedule six to eight weeks preparation time before your journey, to be forearmed in case of delays, for example of raising your passport or visa.
Check entry requirements and vaccination
To begin with, you should check your destination's entry requirements, which documents will be needed and whether there is a recommendation for special vaccinations. We additionally suggest a visit to the doctor, a review of your firs-aid kit and the purchase of sun screen. Incidentally you can find further information and tips for your long-distance journey on the Tatonka page.
Robust companion for your long distance journey
Comfortable travelling with our trolley Barrel Roller M with a capacity of 60 litres.
Made of robust and easy-care truck tarpaulin material (Tarpaulin 1000).
Clothing
When the organizational preparation are done, you should turn towards the selection of clothes and equipment. On this issue flexibility pays off, since you should be prepared for every possible weather condition. So keep in mind the principle of layered clothing. In the matter of luggage the concept of less is more takes effects – after all the baggage should be transposable in a comfortable way.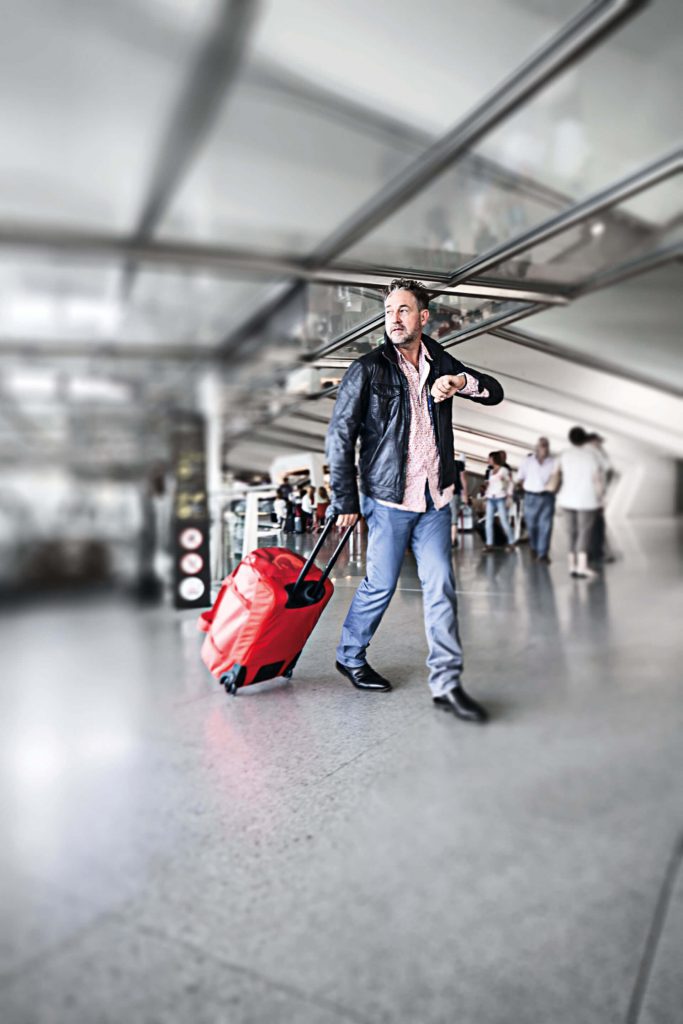 Airline regulations and important documents
Compiling your luggage, be mindful of your airline's provisions and the customs standards. Usually there are weight regulations and limitations for the import of certain goods – especially for the hand luggage there are various clauses to be considered. To make sure, that you will not get lost in the jungle of entrainment regulations, we collected an overview on what exactly is allowed on board and what should stay at home.

Some safety instructions
Last but not least there are some safety instructions to follow. In every case you should copy all your important documents, to ease their replacement in case of theft. Furthermore you should mark down relevant call numbers to have them handy – exteriorly to your mobile phone.
For the safety of your luggage you should endow it with locks and your personal address data and never leave it unattended.
Well prepared you can enjoy your journey at ease – Tatonka wishes you a pleasant time and a lot of great experiences on your upcoming travels.
And if you still lack certain items of baggage, have a look on our travel luggage.