When autumn comes, your equipment needs special attention: it is high time to winterize your stressed outdoor equipment and treat it to extra maintenance to make sure it is fully operational for the next season. Tatonka discloses tips and tricks to adequately hibernate and foster your backpack, tent and functional garments.
The backpack was a constant and reliable companion on our treks and tours – now it deserves a time out. After emptying all the pockets and compartments and removing all the dust and sand, the backpack should be brushed out drily.
Purge it gently with a moist cloth or sponge – in case of stronger soiling you can also use a mild soap solution. Stay away from chemical detergents and pungent washing agents. Further more the backpack has no place in the washing machine or the dryer: the upmarket materials and the coating could thus be damaged and the outdoor fun could have a premature end. You should treat your tent with the same care, since incorrect handling and cleaning could affect the robust material.
All-round check up before hibernation
Allow the tent and the backpack to completely dry after the cleaning: if they are folded and stored moistly the coating can be attacked. Furthermore, fungus or mildew spotting can form. After the drying you should test your outdoor equipment in an all-round check up:
Are there any tears or cracks?
Are all the straps, belts and buckles fully functional?
Are tent and backpack complete or are there any parts missing?
Potential repairs should be done before your utensils can rest – so you can start the outdoor season jauntily and perfectly equipped.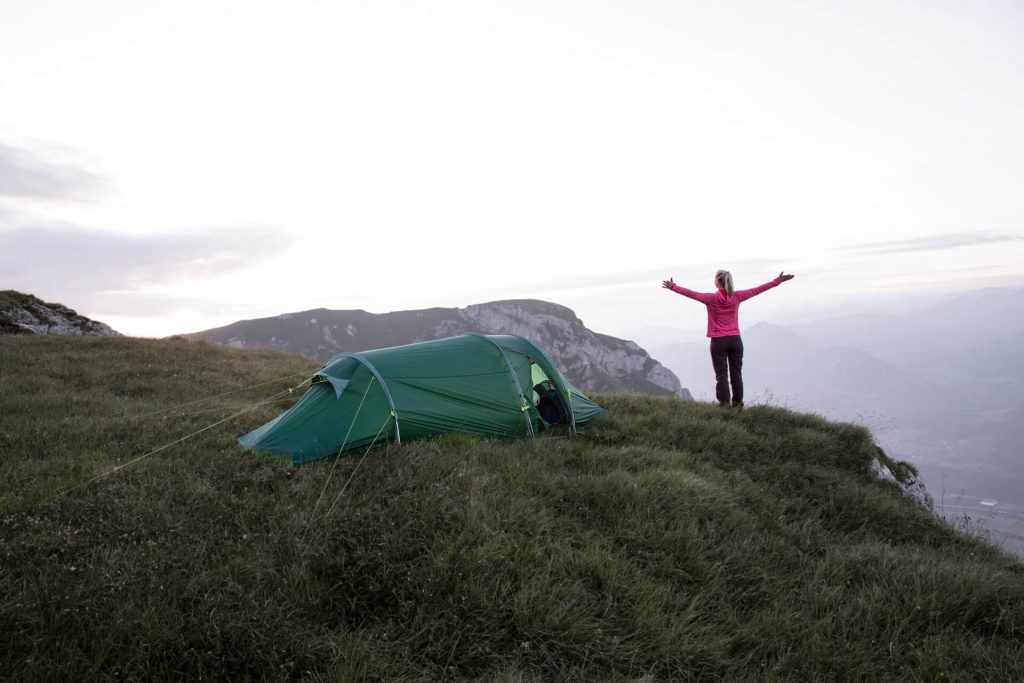 Reading-Tip: Basics on tent repair – When and how to repair your Tatonka tent – and when to send it in
Storing the outdoor equipment airy and dry
For the storing of your outdoor equipment you should choose a dry and airy room, which is not too cold or warm. Take care that your gears are light protected and that they are not jammed by heavy items. Your tent prefers to hibernate not in the packsack but unpacked and loosely folded. The best way to store your backpack is to slackly close all the belts to keep them in form – especially the waist belt.
Also interesting: Basic knowledge tent maintenance – 5 tips for the correct storage and maintenance of tents
Maintenance for functional wear
If you maintain your outdoor clothes well, they will accompany you on your tours for years. Impregnating and purging will extent the service life of your aids. Waterproof and breathable materials can get leaky and brittle within one season, if they are used frequently. Upmarket outdoor equipment is highly hardwearing, but its functionality can just be obtained by meticulous care.
Since heavy pollution can impair the performance of your garments, they should be cleaned consistently – in the case of regularly worn and soiled functional wear not more than four times a year. As a rule of thumb you can say: as often as needed, as rarely as possible.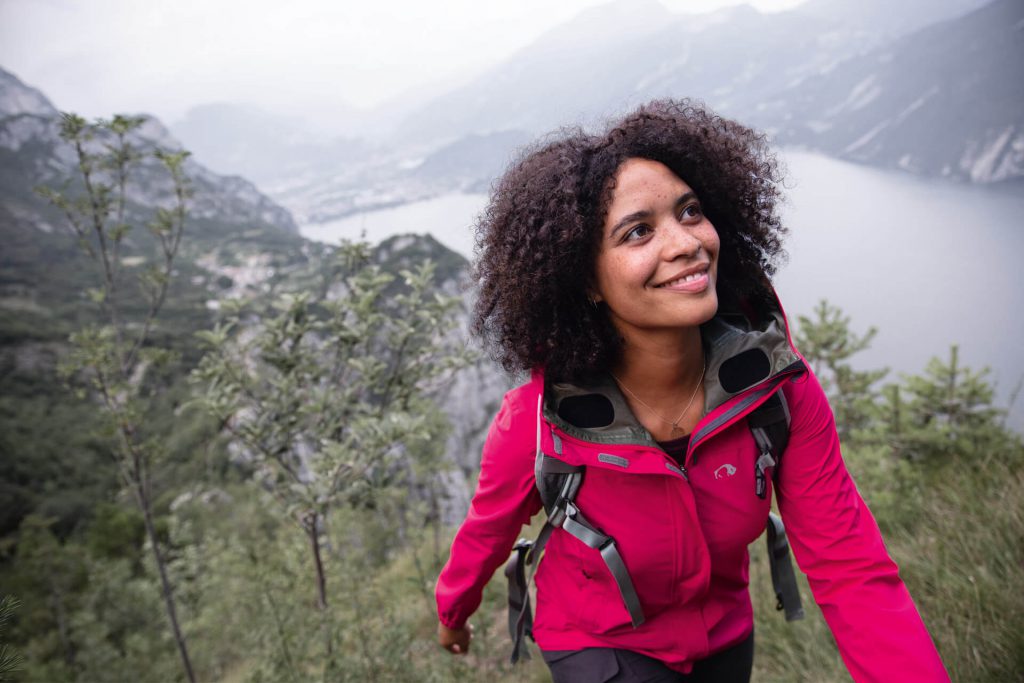 Washing at 30 degree
Before the washing, all the sippers and velcro fasteners should be closed to prevent an additional deterioration of these expendable parts. You should use a small dose of unscented detergent for functional wear, which does not leave a residue. Garments with a non-porous PU-membrane are an exception: they can be washed with a customary washing powder. Functional wear should be washed at 30 degree and be treated like delicates. To remove potential detergent residues, you should rinse the clothes after the washing cycle but forego the spinning.
Impregnation
The outer fabric of hardshell clothes is water- and dirt-repellent. Its impregnation is characterized by a lattice-like molecular structure, which can be "postponed"by the washing. For that reason you should restore it after each wash by the means of heat supply, for example through a hairdryer or a fabric covered iron. Since the impact of the impregnation ceases after a while, it should be renewed after several washing circles. A renewal is needed if water drops do not drip of the outer fabric and are absorbed by the cloth.
Good to know: Hardshell or softshell jacket? – Which outdoor jacket is the right one for your expedition?