As with functional clothing, backpacks and hiking boots, the same rule also applies to maintenance and storage of a tent: "Protect what you love!" If handled incorrectly or through excessive use, even the highest quality coating of your tent can suffer. Therefore, we have put together the five most important tips and tricks on tent maintenance.
The durability and robustness of your outdoor equipment can be extended through the right care and storage. Often only a few simple steps are all that is necessary to maintain the performance of your tent: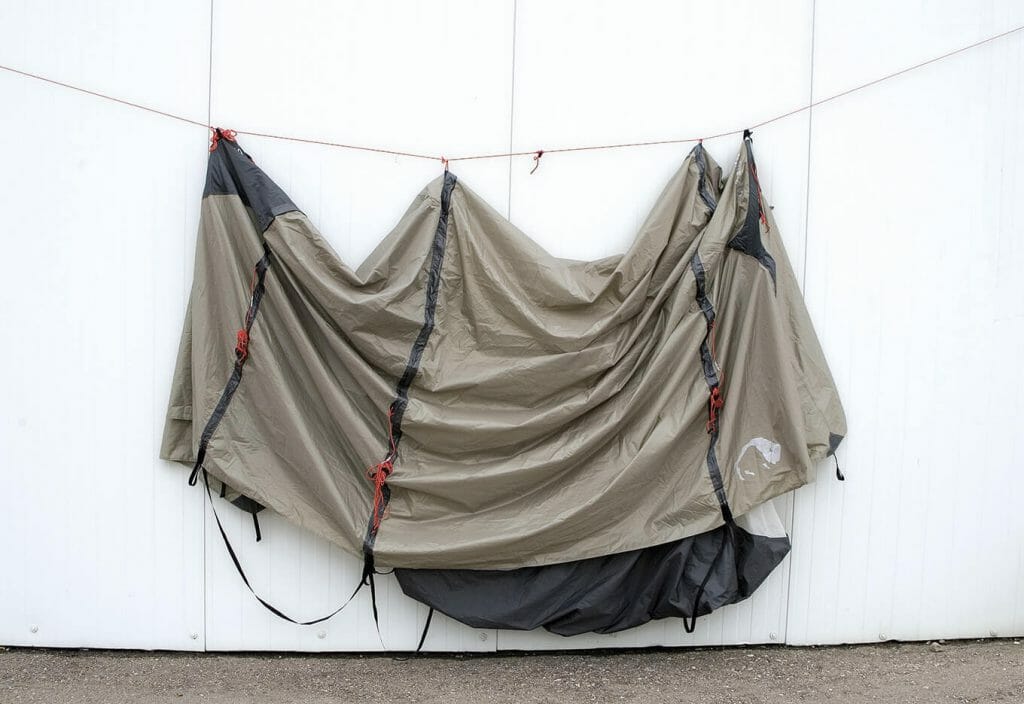 Always pack your tent away only when it is completely dry and clean. Any remaining dampness (including condensation inside the tent) can lead to mildew stains and mold. If you have to take down your tent in the rain and it is still wet, it is best to put it up completely again at home and let it dry. Ideally open the entrances so that the remaining moisture can evaporate.
If the material is dirty you should clean it with a cloth or a soft brush and a mild soap. The ideal water temperature is around 30 degrees. Under no circumstances should you put the tent in a washing machine, treat it with aggressive detergents or use a high pressure cleaner.
Tatonka tents are made of UV-resistant materials. However, the material of the outer tent can decrease over time under very intensive and prolonged exposure to sunlight. It is therefore best to pitch your tent in the shade. Also for the "room climate" it is more pleasant to set up the tent in a shady place so that you do not need to sleep in a sauna.
Before you put up your tent you should first check the ground for stones or sharp branches. Not only is it unpleasant to feel these through your camping mat and sleeping bag, but also they could damage the tent floor. Use robust ground sheets, which provide extra protection for the tent floor.
If the water doesn't drip off of the outer tent as well as it used to after frequent use and the drying takes longer, you can refresh the impregnation.
High quality tents for trekking or camping
At Tatonka you will find a wide range of tents. Whether for one person, several persons or for whole families.
We have compiled further tent maintenance tips – check them out in our extensive Tent Manual.
Please note: This article has been published in April 2013 and revised in October 2018.