Almost everyone knows and appreciates the robust hiking guides from the publishing house Bergverlag Rother. The question is, are there specific criteria of quality that a tour must have in order to become a genuine "Rother"? We talked to Bettina Löneke, Marketing Manager in the traditional publishing house Bergverlag Rother and who herself is an enthusiastic mountain hiker.
Tatonka: Dear Bettina, Bergverlag Rother is one of the leading publishing housed for travel and outdoor themes in the German language. You have more than 600 guides for hikers, mountaineers, mountain bikers, climbers and ski tour enthusiasts in your program. How do you find new subjects and new destinations? How do you find the authors?
Bettina Löneke: Bergverlag Rother with its very broad spectrum already covers the fields extensively. Nevertheless we are of course always on the look-out for new destinations and interesting themes. We are always looking at the market to find out which holiday destinations, regions, or themes are currently the trend.
We receive considerably support in this from the regular exchange of information with our authors, many of who also work in journalistic fields for outdoor activities and have substantial know-how of specific areas. In this way we find not only new themes but often also new authors who have specialist knowledge in other related fields. Authors who have been with us for many years but also new authors often approach us with proposals for new themes and regions.
Many of our authors have worked for Bergverlag Rother now for a number of years. Mostly they have specialized in a particular field and very often they are the authors of several books in the Rother program, for example our author Herbert Mayr, who knows the region around Lake Constance, the Allgäu and Vorarlberg like the back of his hand and has already published 18 books with us or Sepp Brandl, specialist for the regions of Chiemgau, Dachstein and Kaisergebirge, with 13 books in our program.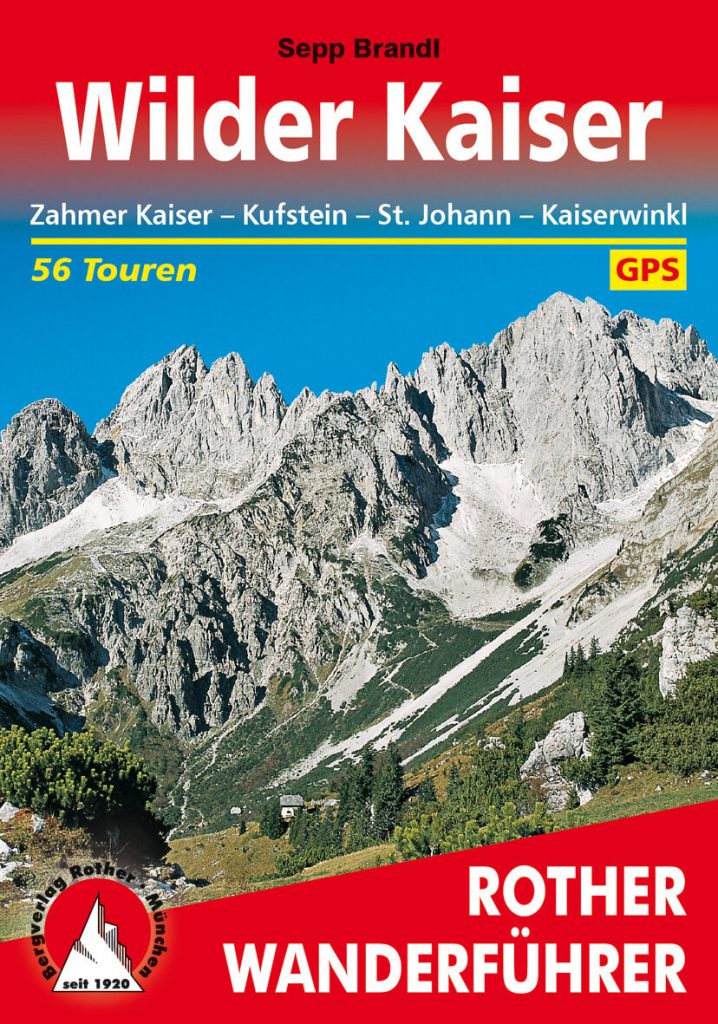 Which tours are selected? What are the criteria for quality to be fulfilled? Who takes the photographs?
Bettina Löneke: The selection of tours in a hiking tour guide is a matter for the author himself who has our complete trust as someone who knows the region. Of course the authors receive support from our publishing house, particularly in order to avoid an overlap with other adjacent areas covered by hiking guides.
Important criteria for a new tour region of course include the attractiveness and diversity of the tour offer. For a hiking tour guide there must be around 50 tours in the region and these must also be graded at the levels of easy, medium or difficult (this definition of course depends on the region: in the Alps the terrain is automatically more demanding than for example in Münsterland). Our hiking tour guides are intended for everyone and all levels, whether for a comfortable stroll or a demanding route for experienced enthusiasts – all readers should be able to choose a suitable tour.
Hiking backpacks by Tatonka
Find faithful companions for your next hiking tour. Whether for day hikes or multi-day tours.
Each of the tours in the tour guide has been undertaken by the author himself. This guarantees the highest quality standards. For subsequent editions the routes are also updated by our authors.
As a rule the authors also take the photographs themselves for the hiking guide, and this of course is often an essential feature for the tour description: The photos often show the distinctive landmarks along the way which are so important for the further course of the tour.
How are the tour suggestions implemented?
Bettina Löneke: In our hiking tour guides and books we use a clearly defined system which is easily understandable by all our readers. In this way we provide the hiking enthusiast with all the necessary information in a consistent quality. The books are compiled in a clearly structured way, as also the individual tour suggestions. The exact tour description is supplemented by map sections with the details of the route and with information on altitudes. For an increasing number of hiking tour guides the GPS data are also made available.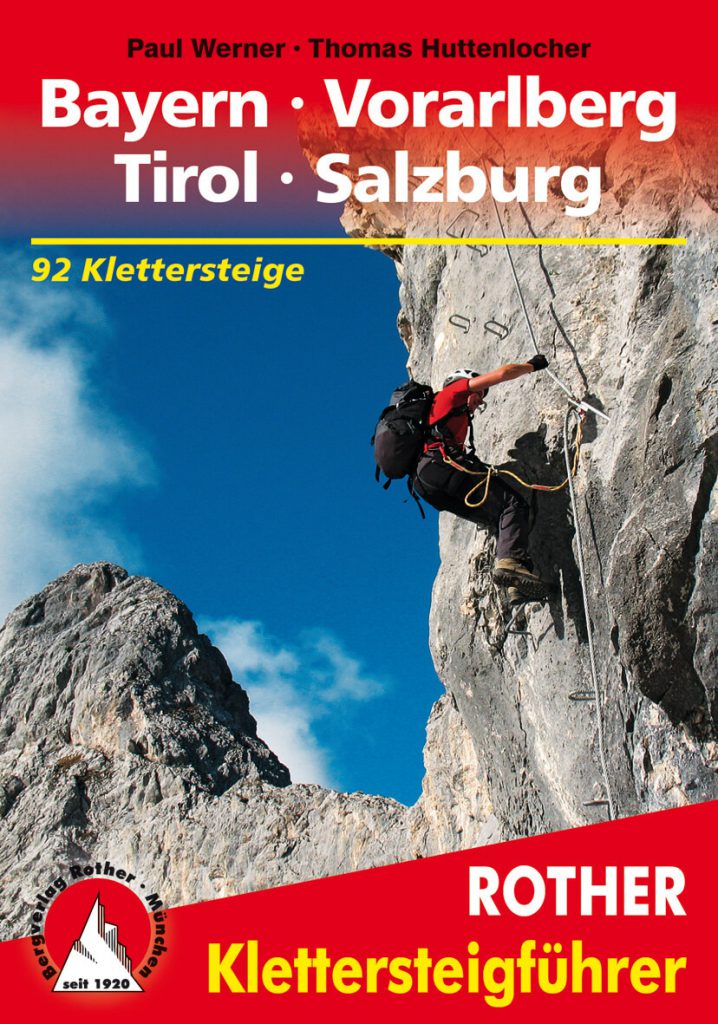 Verification and control checks. Who checks the information?
Bettina Löneke: It would of course be wonderful if everything could be checked out in person! However, with around 50 tours per book and with the many new editions and updated versions every year this is (unfortunately) not possible …
As previously mentioned, our authors are recognized specialists in their respective regions. They know the important factors for the choice of tour, how to estimate possible times taken and of course how to best describe the routes.
In our publishing house the first check is undertaken at the desk by means of so-called »following the route in the head«. Our editors are all experienced mountain climbers, hikers, ski tour enthusiasts and/or bikers and are passionate about the subjects. They examine each tour description for the validity of content and for the conformity of description with map and altitude and at the same time they ensure that texts are written such that they are understandable and easy to follow and that the information such as telephone numbers or opening hours of mountain cabins are correct.
Many of the regions and many of the tours are in fact often known to the editor from his own experience.
Good to know: Basic knowledge of via ferrata for beginners – Safety on the precipice: Tips for a safe via ferrata tour
What are the components of your program?
Bettina Löneke: Our most important theme is of course rambling, hiking, trekking in all forms. Our pillar is the red series of the "Rother Wanderführer". This series alone covers around 300 destinations worldwide – from A as in Australia to Z as in Zugspitze. The target groups are all active outdoor enthusiasts: hikers, mountain climbers, active holiday-makers with their families, long-distance and via ferrata trekkers will all find something in our publications.
Snow fans are also catered for with numerous titles: for many years we offer our series »Rother Ski Tour Guide«. In these books we present ski tours at all skill levels, from beginners to high-alpine and tours for experts lasting several days. These volumes of course also offer many tips on the selection of the right tour, planning and execution and including how to act in the event of an emergency.
Still relatively new in the program are the themes of langlauf and snow-shoe trekking, two winter sport pleasures which are becoming increasingly more popular. Older books include those on winter rambling and tobogganing.

Our tours are now also found in the Rother Tours App – with GPS navigation and iPhone card. We will also be offering our program step by step in digital form for all those who wish to combine the advantages of modern media with activities in nature. Whether as a printed book or digital via Smartphone – everyone is able to use our information in the form which is the most practical and convenient.
Moreover, we also have large-format illustrated books in our range as well as our latest addition, the "Rother Bergkrimis", in which of course the mountains and mountain enthusiasts play a major role.
In the Rother ranges there are also some instruction guides. Please tell us a little about these. (How did they come about, how do you find the specialists etc.?)
Bettina Löneke: In the instruction guides published in the series "Knowledge & Practice", competent specialists provide basic knowledge and also more intensive insights for outdoor enthusiasts.
With topics such as »Avalanches; understand, avoid, practical tips« (from the author Eike Roth) or »Alpine rope climbing techniques« (from the safety expert Pit Schubert) and also practical tips such as in »Photography; landscapes, outdoor, action« (from the well-known alpine photographer Bernd Ritschel) a great variety of alpine activities are covered by this series.
The authors are experts who have already made a name for themselves in their specialist fields in the alpinism scene and whom we ask for contributions to our renowned specialist publications or who are recommended to us through existing contacts (other writers or through alpine clubs etc.).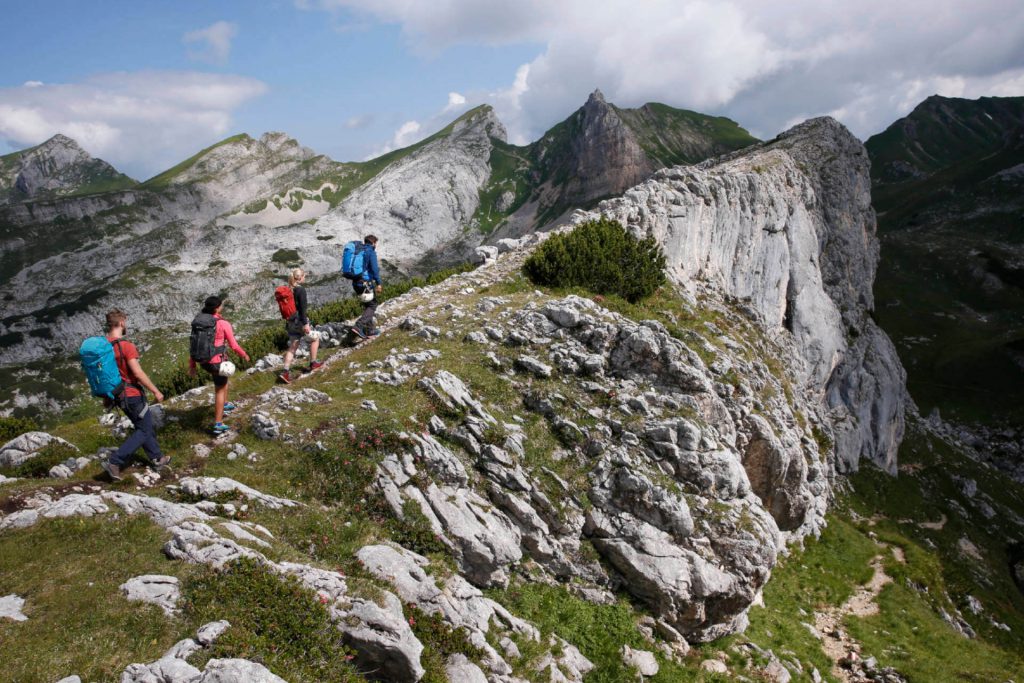 We always keep our eyes and ears open for new topics: what must a hiker, mountaineer or ski tourer know, what other topics are interesting? Beginners and experienced mountaineers should all be able to find relevant information in the instructional guides.