Your outdoor jacket must defy wind and rain and yet be as soft and provide as much freedom of movement as possible. When you sweat, you need great breathability and it must be super-sturdy for backpacking with a heavy rucksack or for extensive hiking tours. Find out the difference between a hardshell and a softshell jacket here.
Definition hardshell jackets
Hardshell jackets are watertight and breathable with a built-in high-performance membrane. They ensure that water can't penetrate from outside but at the same time let sweat escape in the form of water vapour. The bigger the difference in temperature and/or pressure between the inside and the outside, the better this process works. It means that when the temperature reaches about 18°C or more, hardshells are no longer breathable.
The outer material used in top quality hardshells consists of a sturdy, abrasion- and tear-resistant material, which is also impregnated to repel water and dirt. This also improves the breathability of the jacket.
Hardshells are available as 2-layer or 3-layer jackets. The functional membrane adheres directly to the outer material; with 3-layer jackets, an inner lining protects the membrane from mechanical damage through abrasion, while a built-in mesh lining serves this purpose for 2-layer jackets. There are also 2.5-layer jackets which are designed on the same principle as the 3-layer jacket; however, in these jackets protection is provided by a wafer-thin film instead of an inner lining.
Also interesting: Basic knowledge: Care of function garments – 6 top tips to keep your garments at top standard
Which outdoor uses do you have in mind?
The best recommendation for alpine use and long trekking tours with a backpack is a 3-layer jacket, as it protects against heavy rain or snow and at the same time is very robust and durable. Moreover, many 3-layer jackets are designed with a detachable snow guard for winter sports use. A 2-layer jacket is lighter and particularly breathable and is therefore ideal for all outdoor activities and is above all recommended for everyday wear as a sporty weatherproof jacket. For expeditions where every gram counts, a 2.5-layer jacket is a good choice as it packs down especially small.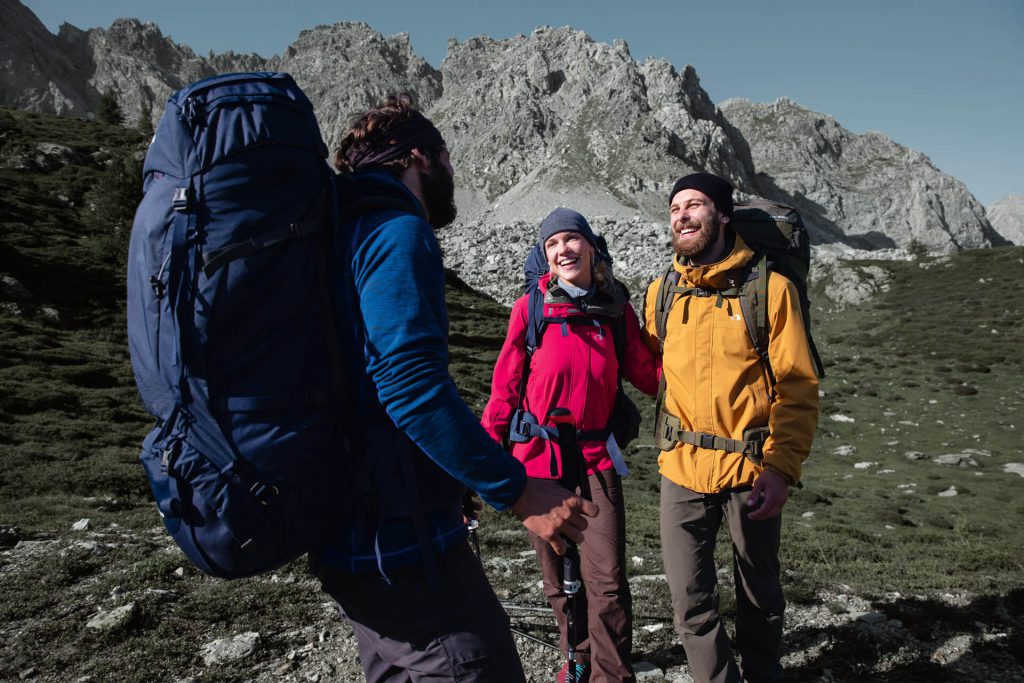 Definition softshell jackets
Softshell jackets have become a firm favorite as a straightforward all-rounder – not just as outdoor gear but also as an everyday wardrobe essential. Soft, light and flexible, they provide excellent wearability and plenty of freedom of movement.
They combine breathable, windproof and water-repellent outer materials with an inner fleece for warmth, making them ideal for a whole multitude of uses. Their superb breathability guarantees good service even for sweaty activities and they also make a comfortable weatherproof jacket with their thermal, windproof and water-repellent properties.
As the outer material is smooth and very sturdy, a heavy rucksack will not put excessive stress on the jacket. However, in contrast to a hardshell jacket, it isn't waterproof, i.e. it is not resistant to persistent rain.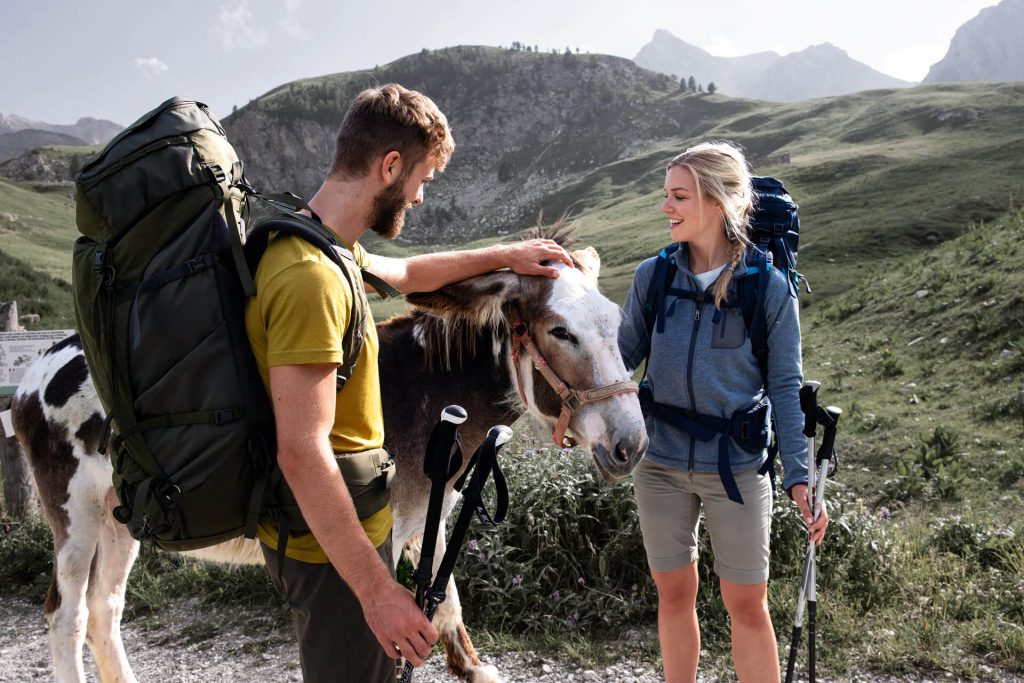 3-layer softshell jackets are also designed according to the principle of 3-layer hardshells: they have a NoWind membrane and as a result are 100% windproof and highly water-repellent. However, a built-in membrane does not improve the breathability of a softshell jacket. Designs without a membrane provide significantly more breathability, but not as high a level of protection against rain and moisture.
Use cases for softshell jackets
A softshell jacket can be used for lots of outdoor activities and will provide superb wearability, particularly on movement-intensive expeditions. But in terms of all-round weather protection and extreme conditions, the hardshell jacket comes out on top.
Care tips for waterproof and breathable clothing
As heavy soiling impairs the effect of hardshell or softshell jackets, they should be cleaned regularly but not too frequently. For normal wear and use, it's sufficient to wash them about four times a year. When washing functional clothing, you should fasten zip and Velcro closures before each wash to prevent any unnecessary wear.
Washing detergent that is not perfumed and does not leave residues is recommended specifically for functional wear. One exception to this is clothing with a non-porous PU membrane; these can also be cleaned using commercially available detergents.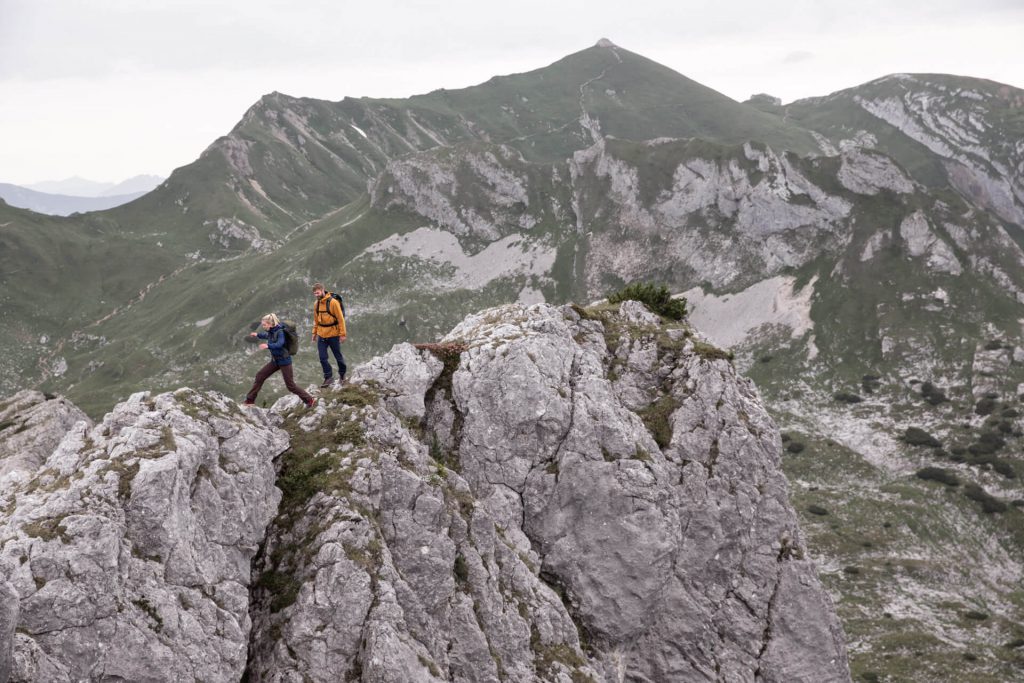 Functional wear should be washed as delicates at 30°C and must be properly rinsed to ensure that no detergent residues remain in the clothing. Do not spin these items of clothing. The outer material of hardshell clothing is impregnated to provide additional water and dirt-repellent treatment.
After every wash, the impregnation needs to be restored by exposing it to heat, such as in a drying room, by using a hairdryer or an iron with a piece of cloth between the sole of the iron and the item of clothing. You need to refresh the impregnation after a few washes or else it will be rubbed away from being worn and/or washed out. You can tell when it's time to refresh the impregnation when the water no longer beads up and rolls off the outer material. The jacket then becomes saturated with water and feels damp.
Are you interested in more tips and information on storing and maintaining your outdoor equipment?
Please note: This article has been published in November 2012 and revised in September 2018.