Steep routes, demanding tours and, of course, the weather – when hiking, you face many challenges. Make sure your backpack is the perfect fit so that it actually supports you and doesn't turn into a burden. Here, we will tell you how to ideally adjust it in order for the carrying system to deliver its full benefits.
Your hiking backpack may well be equipped perfectly and offer you more than enough stowage space – but if it doesn't fit properly, it won't be able to proof its benefits.
A hiking backpack isn't a trekking backpack
Hiking backpacks are usually made for carrying loads of 2-7 kilos. Unlike trekking backpacks, hiking backpacks don't have the same high load-weigh capacity. Thus, it is not necessary to relieve the backbone by re-adjusting the weight to the hip area.
Instead, it's the shoulder straps that transfer the load weight to the body. The hip strap on hiking backpacks helps to reduce the load-change effects but is not part of the load transmitting system.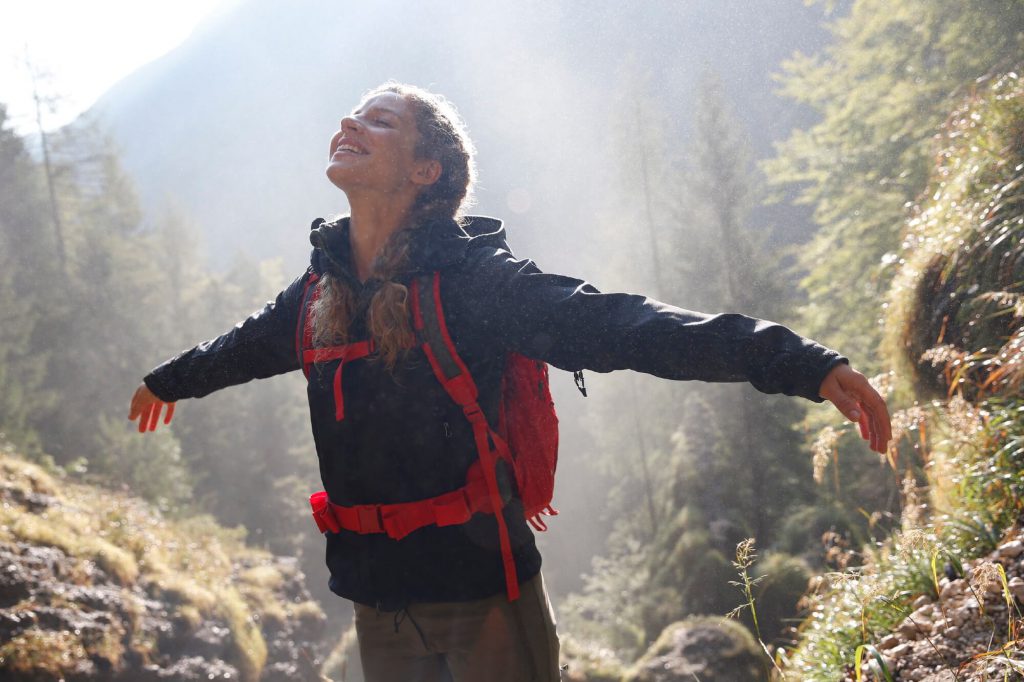 Focus: The shoulder straps
While touring and trekking backpacks offer specific assistance with positioning aids such as the ladder system, it is not that obvious with hiking backpacks. Keep in mind: The central component for load transmission in hiking backpacks are the shoulder straps. And this is why, when adjusting your backpack, you best start with the shoulder straps.
Step 1: Put on your backpack and pull shoulder straps tight.
Step 2: Now, loosen the shoulder straps gradually until the backpack fits comfortably against your body.
Step 3: Fasten the hip strap.
Also interesting: Backpack carrying systems – How to adjust the Tatonka backpack carrying system correctly
The function of the hip strap
Depending on the length of your upper body and the backpack model, the hip strap or hip belt might not be within the hip area – but this doesn't have to be the case when it comes to hiking backpacks! Therefore, correcting the backpack's position is not necessary. If the hip strap is at the height of the pelvic girdle, it can be used for transmitting load by pulling it tight. If your hip strap is set more within the stomach area, pull it only as tight so that it fits against your body without cutting in or affecting your breathing.